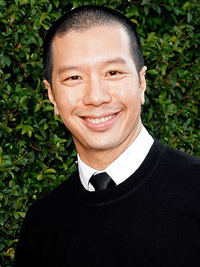 Dr. Chiles
Edit
Dr. Chiles was a worker at Global Tech, the place where Stephanie has a job. Since he was unable to complete his own work due to Stephanie preventing him from using the lab, he was placed in a position to be fired. Dr. King offered him a job to spy on her work and report to him, but he turned down the offer. He later discovered what the serum that gives superpowers was made of however, Dr. King sent the Watcher to murder him. In subsequent episodes he was falsely accused by Dr. King for giving the Watcher his powers.
Ad blocker interference detected!
Wikia is a free-to-use site that makes money from advertising. We have a modified experience for viewers using ad blockers

Wikia is not accessible if you've made further modifications. Remove the custom ad blocker rule(s) and the page will load as expected.